Welcome! 10 Years & Counting!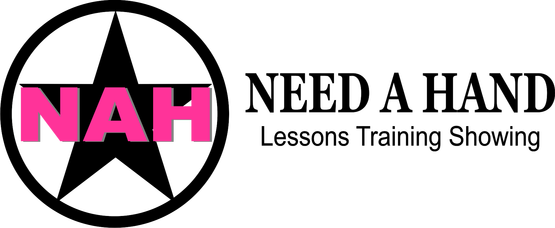 Located at:
3815 Woodbury Pike
Murfreesboro, TN 37127
423-309-8386

Owner/Trainer Courtney Smith
​CHA Certified Instructor
Graduate of Middle Tennessee State University
Bachelor Degree in Animal Science with a concentration in Equine Science




---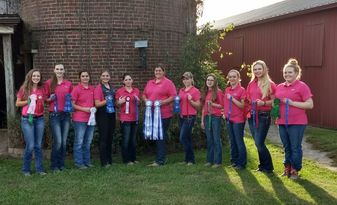 Home of Team Need A Hand
Interscholastic Equestrian Assocation Riding Team

"A good rider can ride a good horse,
​ but a GREAT rider can ride any horse" Coach Courtney
---
Need A Hand Horse Training boasts of a progressive riding lesson program for both youth and adult students. Offering a variety of riding disciplines focusing on safety, effective teaching and a fun learning environment. Disciplines offered include Western riding: Ranch, Pleasure, Horsemanship and Reining as well as English including hunter seat and jumping. Our facility is also the home of Team Need A Hand- Middle and High School Interscholastic Equestrian Association for both Western and Hunter Seat competitions.

Our equine staff are passionate and professional making their number one goal education and quality care of the horse.

For more information about our services contact Courtney Smith directly at 423-309-8386 or via email at CourtneySmith8386@gmail.com




---

Be sure to subscribe to our YouTube Channel and stay up to date on with our Don't Panic Quick Tips. Videos posted weekly. Do you have a question or problem you are trying to solve with your horse? Send us an email at CourtneySmith8386@gmail.com and see the answer to your questions in one of our upcoming Quick Tip videos.
---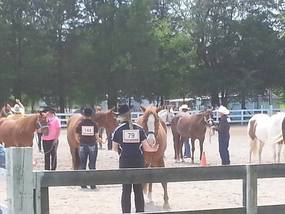 ​

Team Need A Hand Hosts Youth Horse Judging Clinic
Open to all Youth horse judging teams and individuals
When: August 26, 2018 3:00 pm - 5:00 pm
Where: NAH 3815 Woodbury Pike Murfreesboro
4 Classes, Open Discussions, Oral Reasons, Live JUDGING!!
PDF FLYER and REGISTRATION FORM Click HERE!
---
---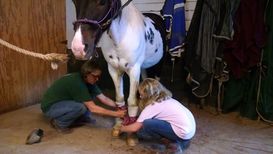 Horsemanship Tutorial
NAH Horsemanship Tutorials will consist of 6 week horsemanship sessions (12 hours total) consisting of 1 hour classroom sessions designed to compliment the 1 hour lab sessions where students will get kinesthetic learning while interacting with horses. Students will learn multiple horsemanship skills including riding, daily care, anatomy and more.Click more for Syllabus and additional information
>>more
---
Riding Lessons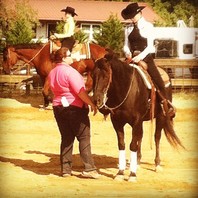 CHA Certified Instructors
Ages 5 & up, Special classes for Adults only!
Beginners to Advanced
Western, Reining, Ranch, Hunter Seat, Jumping, Trail
Showing Opportunities for all students
Riders learn hands on to gain independence, confidence and learn responsibility. >>more
---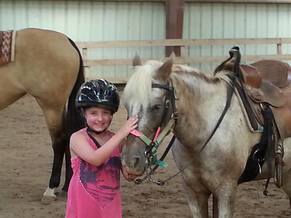 Youth Summer Camp
2018 Dates are HERE!
​
Come join the fun at one of our horse camps. Campers get hands on experience and daily riding activities. Our Everything Horses camps is sure to give your horse lover a week of fun and excitement. We have camps for all level of riders and all ages.
Click Here to learn More
---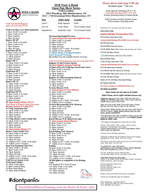 Need A Hand Open Show Series
NEW for 2018 AQHA sanctioned LEVEL 1 Classes!
NAH Open Show Series is an All Breed Open show for riders of all ages and riding levels to enjoy their equine partners, perfect their riding skills, and enjoy the fun family friendly atmosphere of horse showing.
>>>>>More
---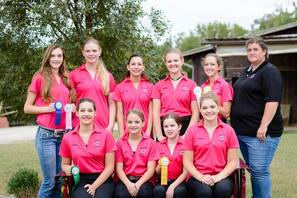 TEAM NEED A HAND
Member of the Interscholastic Equestrian Association
2018 Team Membership Opens June 1, 2018
​
​
The IEA members compete with a team or on an individual basis in Hunt Seat,
Western and Saddle Seat disciplines. There is no need for any rider to own a horse.
The MISSION of IEA is to introduce students in private and public middle and secondary schools to equestrian sports and to promote and improve the quality of equestrian
competition and instruction.
>> more
---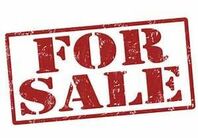 Events and Sales
Upcoming Special Events and Occasional Horses, Tack, & Misc. for sale
Check back often as we are always adding events such as clinics, FREE Days at the barn, Open arena ride days, & More.
​Looking for a horse and need some help? Need A Hand HT can assist you in your search as we occasionally have great equine partners looking for new homes.
>>>>more
---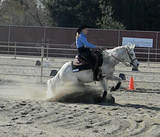 Carly Eady Horsemanship
Riding With Carly Clinic September 22, 2018 visit Carly's Page for more info.


Do you have a young, unbroken, or problem horse? Needing some assistance with getting your horse show pen ready? Is your horse spooky on the trail or refuses to load in the trailer?

Reserve your training spot today. More information regarding training services.
​
---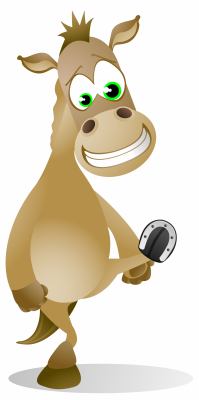 Hoofin It Tack Consignment Sale
​March 10 & 11, 2018 Sale Dates are fast approaching!
Want to make some Cash? Looking for a great deal on some new to you tack? Join us for our annual tack consignment sale. All proceeds go to help support Team Need A Hand IEA team.
We accept any horse related item - saddles, bridles, halters, lead ropes, lounge lines, english and western tack, harness and driving equipment, show clothing, saddle pads, boots, spurs, riding clothing, practice equipment, show equipment, English equipment, western equipment, coats, jeans, chaps, horse related gifts, supplements for nutirtion (unopened), whips, crops, hats, helmets, blankets, fly sheets, tack boxes, saddle racks, hay racks, horse trailers, accessories for horse trailers, horse equipment, all barn supplies, buckets, stall mats & racks, feeding troughs, jumps, books, teaching aids, riding tools, equine interior design, ANYTHING horse related.
Go to
www.HoofinItConsignment.com
to
register as a Consignor!
---